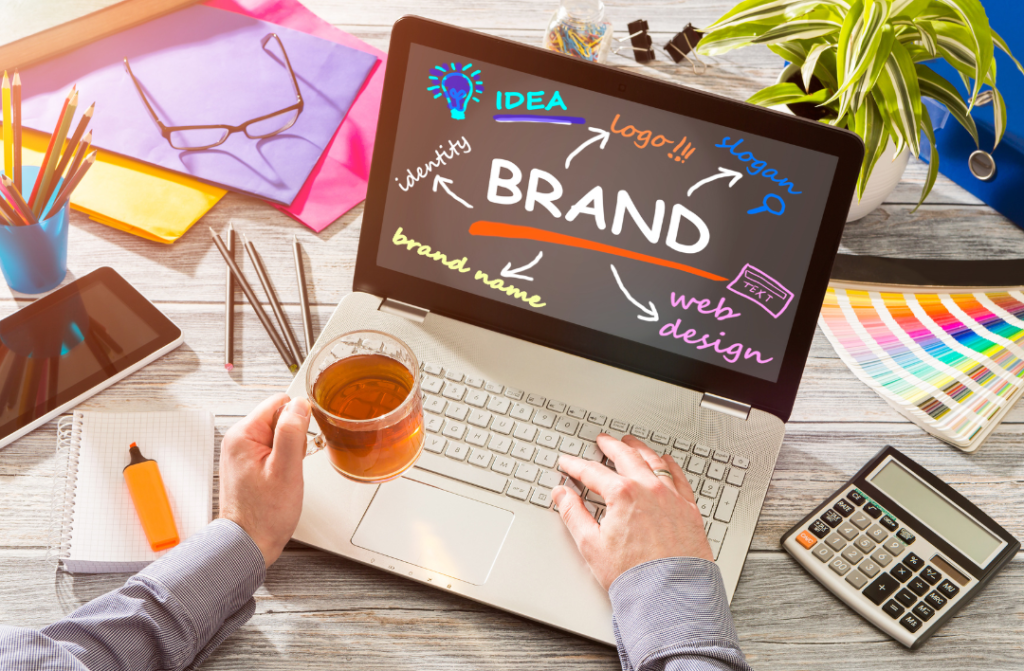 With so much information available to people at their fingertips, at the end of the day, to build your business, people need to appreciate your reasons and your whys, your vision and your mission, and why your business matters. It should matter for your customers and your staff, your partners, or anyone you collaborate with.
Separating personal and business, is this possible?
Having that clarity around your personal brand, who you are and what you stand for, and also what kind of people you want to service, it's really important to compliment it and be aligned. Your customers and your stakeholders need to trust you. People trust people. People need to be aware of personal brands, people need to be aware of their behaviour online, and even if it's in your personal capacity, it still matters to your business. A wrong comment could make or break your business. People will take your personal behaviour to the business board role.
Gone are the days when whatever you did was private, even in your private lives, now everything is posted online, and if you offend someone, or it doesn't sit right with the people you serve or trying to sell to, just don't do it.
When it comes to Friday at 5 o'clock, it's not a matter of taking off your business hat, and whatever you do o the weekend is your personal business, you can't just separate like that. If you think you just going to go have a rowdy night out somewhere and behave inappropriately because it's the weekend, it's not the way to give off a good impression as an ambassador of your business.
As a business owner, you need to learn to have a thick skin. People may engage with you and not always like you. They may not like the food in your restaurant, they may post an upsetting comment about your business on social media, or write a bad Google review, and not everyone is going to be your biggest supporter. But how do you respond or communicate to these negative comments?
We need to be mindful of the fact that people are entitled to their opinions, people have the right to either love or dislike what you are offering, and that's the balance. You need to be respectful of that and acknowledge the reviews like a grown-up. Apologise and be appreciative of the comments, good or bad, and work on it. Focus on the problem and strategise on improving in that area. Taking a positive outlook on a negative comment will allow people to admire you and your perspective to improve on your faults. It is okay to not always hit the mark with everyone. This is how we learn, how we grow, and how we improve. How you respond is imperative.
Should a business have a social platform?
Yes! Today, if you have a business, and not seeing social media as part of your business strategy, you may have a problem. You need to be on the right social platform that is aligned with your business and your demographic. Your presence only needs to be where your customers are. The way you engage needs to make sense to your target audience. If you have a business, you need a social media page and a plan, you can't wing it. A marketing agency can help you reach your goals with the right content on the right platform.
Does a business need to hire a media agency?
If you need media coverage, employing a media agency will be your best option to get your brand connected and out there. But ask yourself, do you really have something that's newsworthy and will it drive public interest?
Is podcasting the new blogging?
There is something about this busy world we live in, that allows podcasting the opportunity to connect with people on the go. Whether you listening in your car or during a gym session, your attention span may last longer through listening to a podcast than reading an article or blog.
With a podcast, you can engage with tone and engage more than written words.
As an entrepreneur, a podcast is a great tool to get a message across, but not to make money, unless you do it as a service for others. As a brand message tool, it's highly recommended. A point to remember is that as a business, we are dealing with human beings. The way you present your service and how you speak interprets the success of your business.
Summing it up!
However you portray your business, remember your online presence, matters. Be mindful of what you are posting in your personal capacity, as it may have a negative reflection on you as a business owner. If you want to grow a business or keep your business going, you need to have a plan and a budget. Marketing is such an important part of your business growth.
Understanding your audience, and knowing what social platforms will work for you should be the first part of your marketing strategy. Give people the tools to connect with you.
Marketing done well is not spending, it's investing!