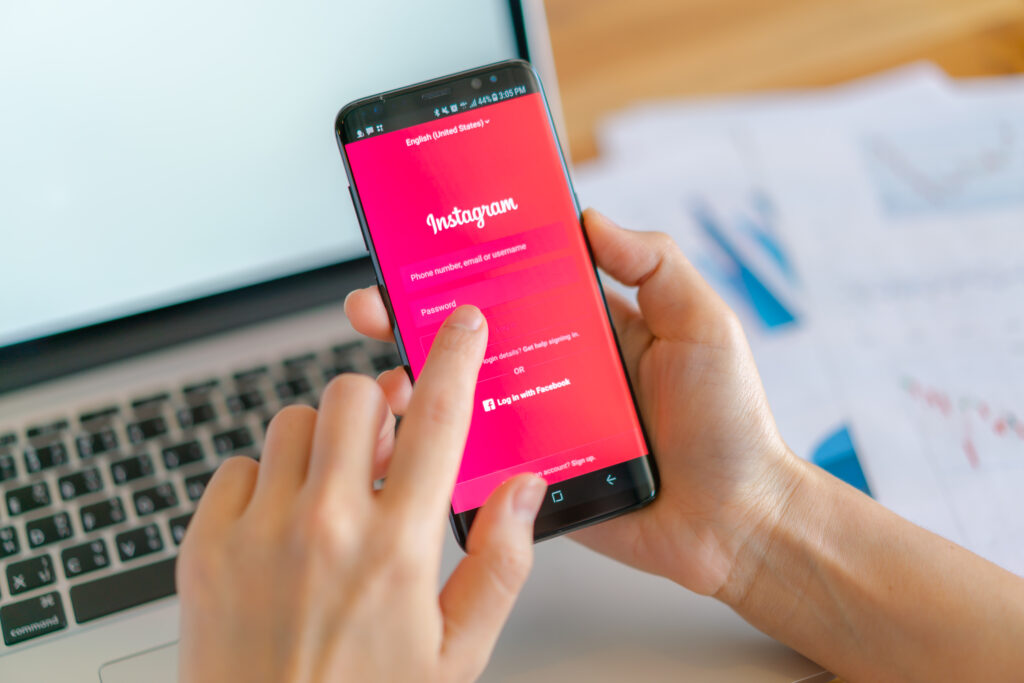 Instagram is a powerful and creative sharing platform, but are you getting the best results from your Instagram Ads? Simplifying and managing the platform and how or what you post, can make a significant difference in generating sales and building engagement.
Let's discover some tricks of the trade to get better results!
#1:Customise your Facebook Ads Manager Columns
Facebook Ads Manager offers over a dozen pre-made tables and more than 100 different advertising metrics, to ensure you have all the insights necessary to run successful Instagram campaigns. However, figuring out what to look for or how to find the right data isn't always a quick task. Save yourself the time and the hassle, by streamlining your Instagram Ad analysis by creating customised tables.
To begin, open your Ads Manager account and click on the Columns button. Once the drop-down menu appears, scroll down to the bottom and choose the option to Customize Columns. This simple process will enable you to tailor your analysis to your specific needs and preferences.
So, let's dive in and make the most out of your Instagram Ad data!
Choosing your Display Metrics:
You can select the metrics you want to display and easily organise them in the table by dragging and dropping. Start by adding these important metrics first:
Results: This section shows you the total number of results your campaign has generated based on the objective or optimisation event you chose – people reached or the number of website purchases.
Cost Per Result: It gives you an idea of how much you're spending to get the desired outcome.
Cost Per 1,000 Impressions (CPM): This helps you understand the cost efficiency of your campaign in terms of reaching a larger audience.
Click-Through Rate (CTR): Gives you insights into the effectiveness of your ad in capturing people's attention and driving engagement.
Cost Per Click (CPC): Provides valuable insights into the performance and cost efficiency of your Instagram campaign and the impact of your ads.
Campaign-Specific Metrics
Now, let's incorporate metrics that provide deeper insights into your campaign goals. To enhance campaign management, try to establish distinct custom tables for the Instagram objectives you frequently focus on. This way, you'll have an efficient method to evaluate any campaign.
Consider including the following campaign-specific metrics:
Post Engagement: This is like a scoreboard that keeps track of all the reactions, comments, and shares your campaign gets. It's a great way to see how interested people are and what they think about your campaign.
Pre-Conversion Actions: These are the things people do before they actually buy something, like checking out your content or adding stuff to their cart. It's like a sneak peek into their journey and helps you understand how they end up making a purchase.
Tracking Conversion Rates
Simply click on the "Create Custom Metric" link, and you'll have the option to create a formula by dividing the number of conversions by the number of clicks. Save as Preset Box with your unique name and find it in the Columns drop-down menu each time you check your Instagram Ads.
#2: Creating Custom Ads Manager Reports
Ads Manager tables are perfect for giving you a quick overview of your campaign's performance within a specific time frame. With custom table views, you can easily track important metrics for the day, week, or month.
To make your life easier, you can create time-saving charts by selecting your custom table view in Ads Manager and clicking on the Reports button. A drop-down menu will appear, and you should choose the option to Create Custom Report. The metrics you added to the table view will automatically show up in the report. Choose the Trend view to select the specific metric you wish to chart. If you're running your campaign across different platforms, make sure to include the Placement breakdown in your chart. Then, simply uncheck all non-Instagram placements to filter the results.
#3: Breakdowns give you Deeper Insights
How are you identifying delivery and efficiency on your Instagram Ads? Learning how your Ads are performing requires a bit of optimisation and more information. To get valuable campaign data, use the Breakdown feature. To access breakdowns, open your Ads Manager account and choose one of the custom table views you have created.
Click on the "Breakdown" button and choose an option from the drop-down menu. Apart from platform or placement, you have the flexibility to refine your data based on various factors:
Time: You can narrow down the timeframe from month to day, allowing for more precise insights.
Demographics: Dive deeper into your audience by considering factors such as gender, age, or region.
Device type: Understand how your campaign performs on different devices, be it iOS or Android.
Action: Analyse the specific reactions or engagement types, including carousel cards.
Dynamic creative elements: Fine-tune your analysis by examining the headline, URL, or call to action (CTA).
Gain a comprehensive understanding of your data and make informed decisions to optimise your campaigns. So, go ahead and explore the possibilities!
#4: Schedule Time to Review Your Instagram Ads
Now that you know how to access quick overviews, trend reports, and data breakdowns for your Instagram ads, let's talk about how frequently you should check your campaign results in Ads Manager. During the learning phase, aim to do a daily check just to keep an eye on your data. After a month, once a week should be sufficient, and then after that monthly with automated checks is all you need.
Automate the process by going to Ads Reporting and opening the report you wish to send. Click on the Report Settings button located to the right of the report title. Turn on the Schedule Email option and select the time you want to send the report and to whom. Repeat this process for each report required for Instagram ad analysis.
#5: Applying Automated Rules & Instagram Ad Campaign Management
Boost your Instagram game! Hit the Rules button in Ads Manager or head straight to Automated Rules in Business Manager. From there, you can create a brand new custom rule that kicks in when your campaign performance takes a nosedive. If you want the rule to work its magic automatically, go ahead and select Turn Off Ad Sets. But if you prefer to have a say in the matter, opt for Send Notification Only and review things manually.
Now, let's set the conditions. For instance, you might want to pull the plug on ad sets if the cost per result goes above a certain threshold or if the frequency starts skyrocketing. And last but not least, pick the time frame for the rule to operate within—whether it's from today, the past week, or even the last 30 days.
With these easy automated rules, you'll be able to sit back, relax, and let Instagram optimisation take care of itself.
#6: Optimising Future Instagram Ad Campaigns Using Current Split Tests
Go to Ads Manager and click on the A/B Test tool. Alternatively, you can access the Experiments panel. Pick two or more ad sets for comparison. Ideally, these sets should differ in just one major aspect. For instance, you can choose ad sets with distinct creatives, audiences, or optimisation events.
Next, select the key metric that will determine the A/B test winner. You have a range of cost-based metrics at your disposal, such as CPC, cost per result, or cost per purchase. These metrics will help you maximise your return on ad spend (ROAS) and achieve the best possible outcomes.
So, let's dive in and make your ads shine!